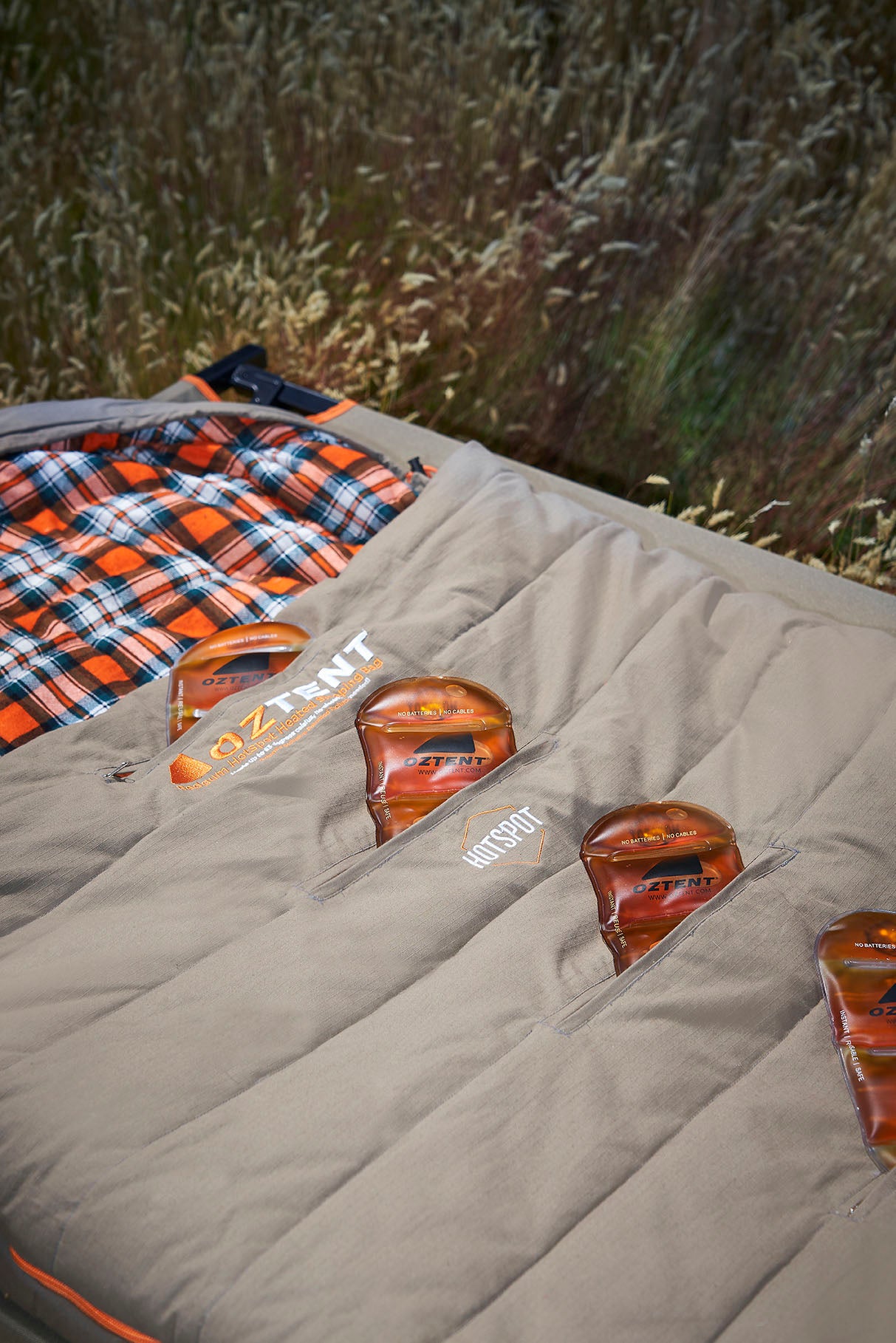 The world's first non-electric heat adjustable sleeping bag
To stay comfortable on chillier nights we have launched - the OZTENT REDGUM HOTSPOT HEATED SLEEPING BAG XL.
Developed from aerospace sleep research and a lot of cold nights, this sleeping bag maximises outdoor sleep comfort by applying up to six Hotspot pouches above core active heating locations on the body.

Meaning: you can adjust the bag to achieve the optimal level of warmth and comfort for your sleep requirements.


Unlike an electrical mechanism, a Hotspot™ pouch achieves 'heat normality'. This means that it releases the most warmth when activated, as you hit the sack, and then evenly and gradually releases heat into the bag throughout the night to synchronise with you as your temperature normalises.
If you have not experienced our Hotspot™ watch this, it is a unique reusable heat pouch that can heat up to 53ºC 1n seconds and has been tested for up to 500 uses.



Along with the REDGUM sleeping bag, Hotspot™ is available with a selection of our chairs designed for warmth and comfort during cooler months - be it at a camp site or a sports game. Both the sleeping bag and chairs are patented globally,

Available through all good outdoor and camping stores the OZTENT REDGUM HOTSPOT HEATED SLEEPING BAG XL retails for $249.99 (AUD).