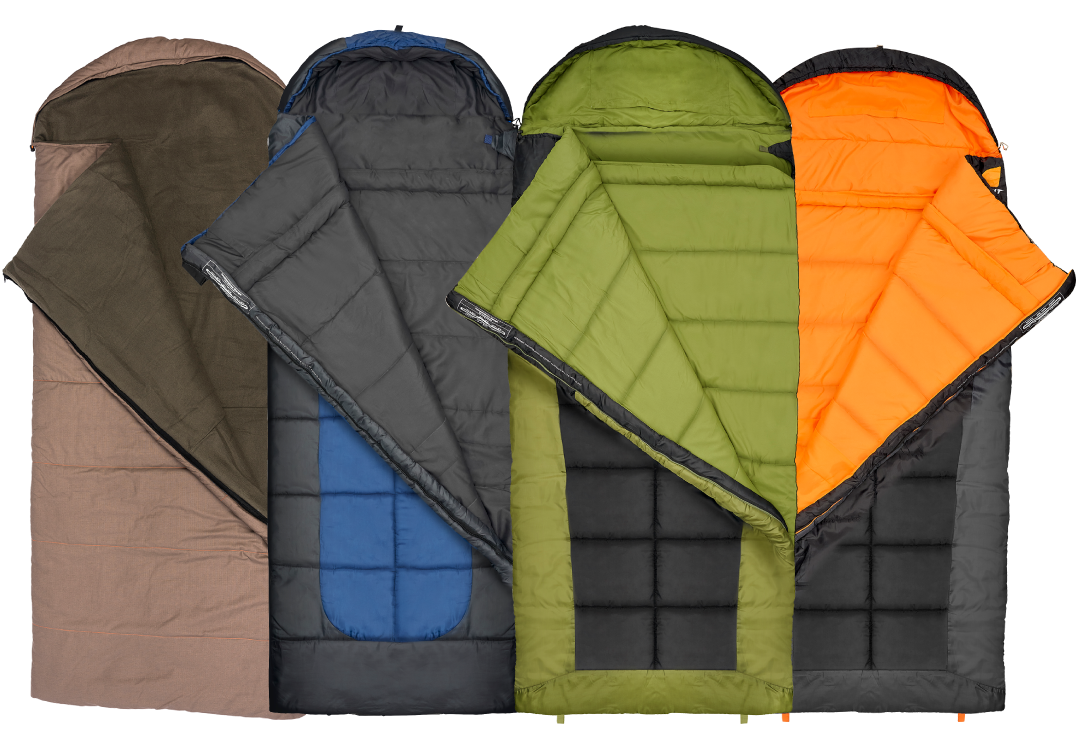 The Big Sleep Continues
Also rolling out this month are five new sleeping bags.

Boasting XSIL™ brushed inners, T-Therm™ bonded fibre insulation and other smart features the selection is designed to cater for all needs and sizes.

All bags have been tested to the highest level International Standard ISO23537-1:2016 and their features include:
 

Ripstop Polyester Outer Shell - No more being cold and wet when you touch the outside of your sleeping bag.

Comfort PlusTM - inner fabrics specifically tailored so that the collar and side baffles add to your comfort and a great night's sleep.

Simple GlideTM and Zipper SystemTM - combining smooth gliding zipper technology with auto-locking sliders and anti-snag guards, for hassle-free operation where the zipper opens easily, but only when you want it to.